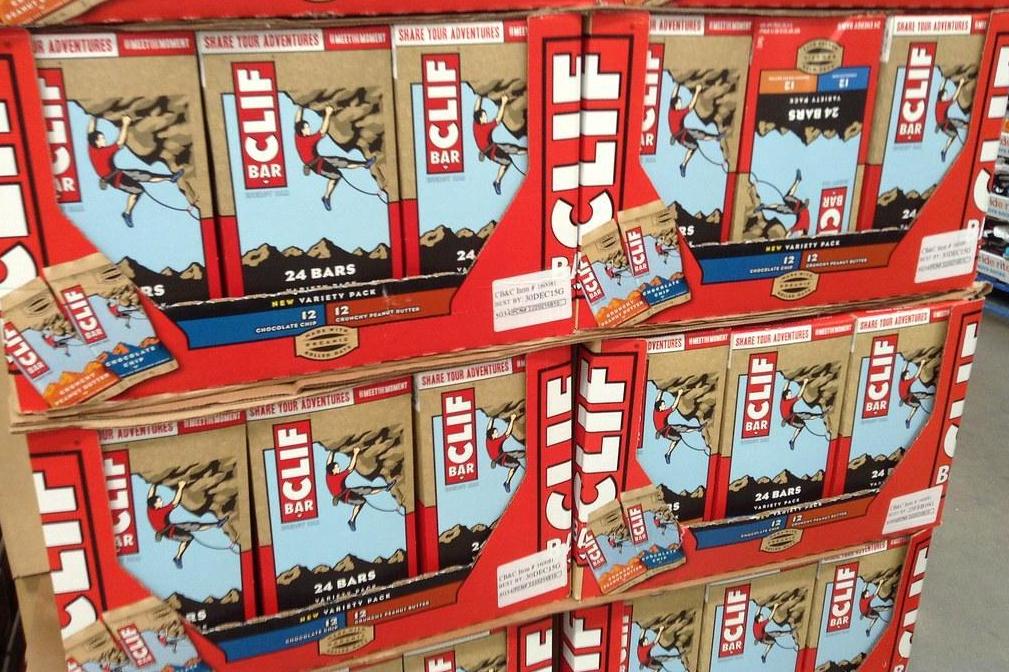 Clif Bar and Kind Snacks are in the middle of a months-long social media feud, a tit-for-tat war over health claims.
The conflict between the health bar companies first started in March, when Clif Bar announced on Twitter that it was challenging Kind Snacks to go organic.
"We believe that going organic is the key to creating a healthier, more just and sustainable food system," the brand wrote on Twitter. "We also know that we can't change it alone. So we're challenging Kind Snacks to go organic.
We'll tell you what's true. You can form your own view.
From
15p
€0.18
$0.18
USD 0.27
a day, more exclusives, analysis and extras.
"We'll even help them by lending our expertise."
Clif Bar also attached an open letter from its founder and co-CEOs Gary Erickson and Kit Crawford addressed to Kind CEO Daniel Lubetzky.
In the letter, Clif Bar said it was challenging Daniel and his company to do a "truly kind thing" by going organic and investing in the "future of the planet and our children's children".
"If Clif Bar and Kind – the two largest nutrition bar companies in the country – joined hands, the impact would be that much more powerful," the letter, which was also printed in The New York Times, reads.
Kind addressed the challenge on Twitter, where the company issued a scathing response calling Clif's marketing of organic "deceptive".
"It's deceptive to try to pass off organic brown rice syrup as healthy," the company said. "We'd be happy to meet with you and share why we focus on making snacks that always lead with nutrient-dense ingredients like whole nuts, whole grains & whole fruit – instead of sugar."
Kind also added that "brown rice syrup is sugar, whether it's organic or not".
The response prompted Clif to defend its ingredients, and again extend the invitation to "join us" in becoming organic.
Organic brown rice syrup is a sweetener commonly found in nutrition bars. In addition to being one of the main ingredients in Clif Bars, the sweetener, made up of three sugars – maltotriose, maltose, and glucose – has also been found to contain high levels of arsenic.
In response to the exchange, customers have expressed their confusion over the hostility, while others suggested that the feud was a PR stunt.
Three months later, the tense argument between the two companies escalated further with the launch of Kind Snacks' new campaign "be kind to yourself" and its accompanying commercial on Facebook.
In the commercial, the two opposing snack bars are offered to passengers on an aeroplane, with the passenger who chose the Clif Bar pouring out syrup when he goes to open his snack.
In the comments, the argument continued as each company attacked the other over their respective ingredients, sugar content, and claims of being healthy.
Responding to claims of high sugar, Clif Bar said: "We're saying people should eat Clif bars when they want sustained energy to get through physical activity because Clif bars have a nutritious balance of proteins, carbs, fats and, yes, sugar."
The brand also accused Kind of mislabelling its bars, as many of the snack bars contain glucose syrup, also known as corn syrup.
Rather than appealing to customers, the feud has been off-putting for many social media users.
"Wow, um, trashing Clif bars is NOT kindness," one person wrote on Facebook. "I'm appalled at your commercial about being kind in which you trash the competition."
Another said: "I'm honestly embarrassed that you both picked this back up."
"You should both probably stop this. I'm going to throw away all the bars in my house and eat an apple instead," someone else commented.
The Independent has contacted Kind Snacks and Clif Bar for comment.