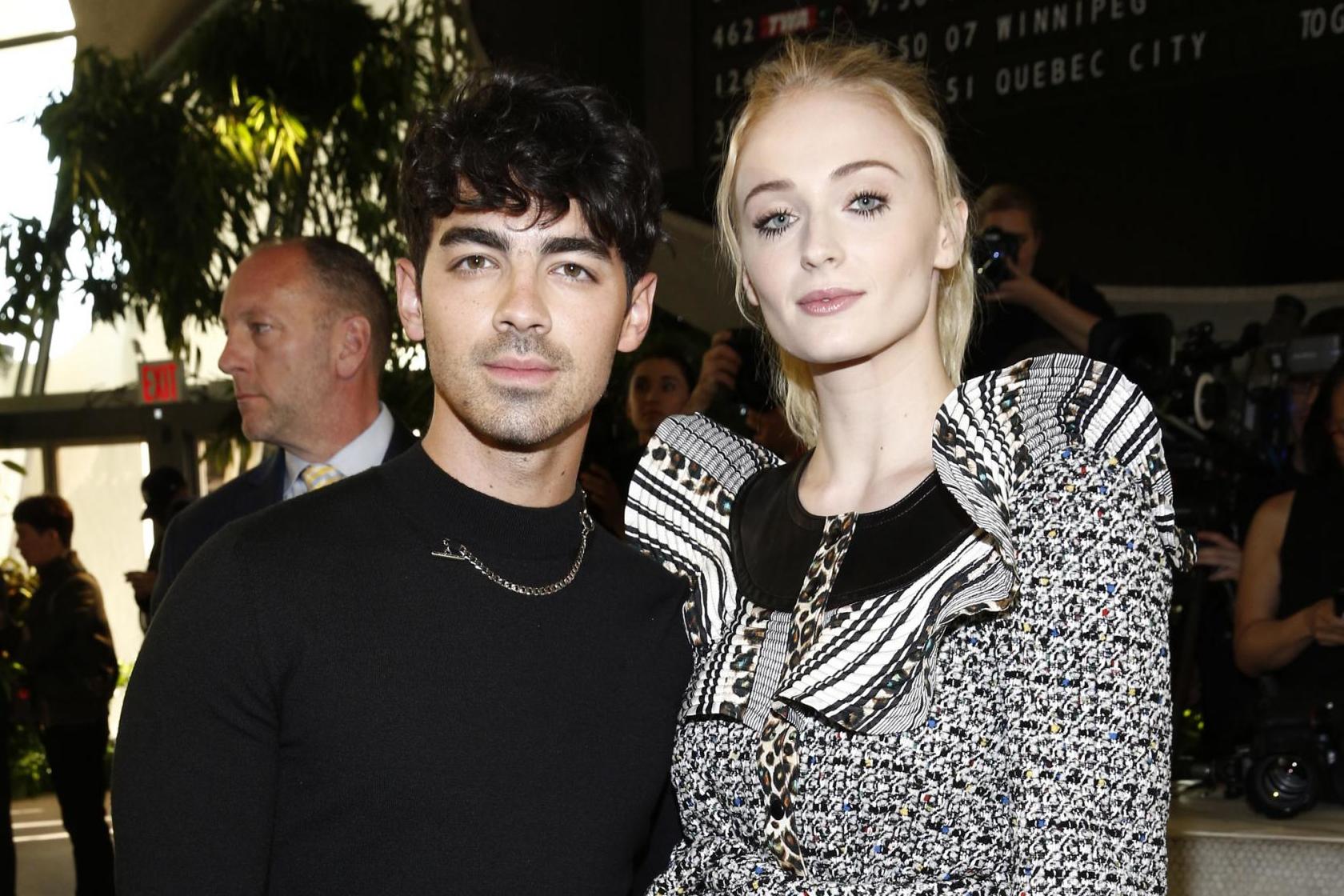 Sophie Turner has credited her husband Joe Jonas with "saving" her life during a period of poor mental health.
The Game of Thrones star was 20 years old when Jonas sent her the direct message on Instagram that prompted their Hollywood romance, at which point she was "very mentally unwell".
Speaking to The Sunday Times, Turner explained how meeting Jonas helped her overcome some of her biggest issues with body image.
We'll tell you what's true. You can form your own view.
From
15p
€0.18
$0.18
USD 0.27
a day, more exclusives, analysis and extras.
"He was, like, 'I can't be with you until you love yourself, I can't see you love me more than you love yourself.' That was something, him doing that. I think he kind of saved my life, in a way."
Turner recalled being "desperately unhappy" when she reached the age of 19 – she has also previously revealed having had suicidal thoughts at this time.
"I was too aware of my body at a young age," she said, referencing the scrutiny she received in the media due to her newfound fame. "And it just kind of took over my mind, it was all I would think about. Calorie counting, everything. Oh, I'll just eat nuts today."
The British actor revealed she stopped menstruating at one point, which prompted her to seek professional help from a therapist.
Turner, who married Jonas in Las Vegas earlier this month, added that their relationship had been difficult at times, revealing they once broke up for a day.
"It was the worst day of our lives," she said. "For a second we both had cold feet, then 24 hours later we were both, like, 'Never mind.' "
The actor's comments come before the highly-anticipated Game of Thrones finale airs in the UK on Monday evening – it debuted in the US on Sunday.
While Turner described the show's conclusion as "a relief," she said it has also prompted a bit of an "identity crisis", having been on the show since she was 13.
"I was immersed in Sansa," she explained of her character, "so finally stepping out of it, I don't actually know what I like to do or who I really am."