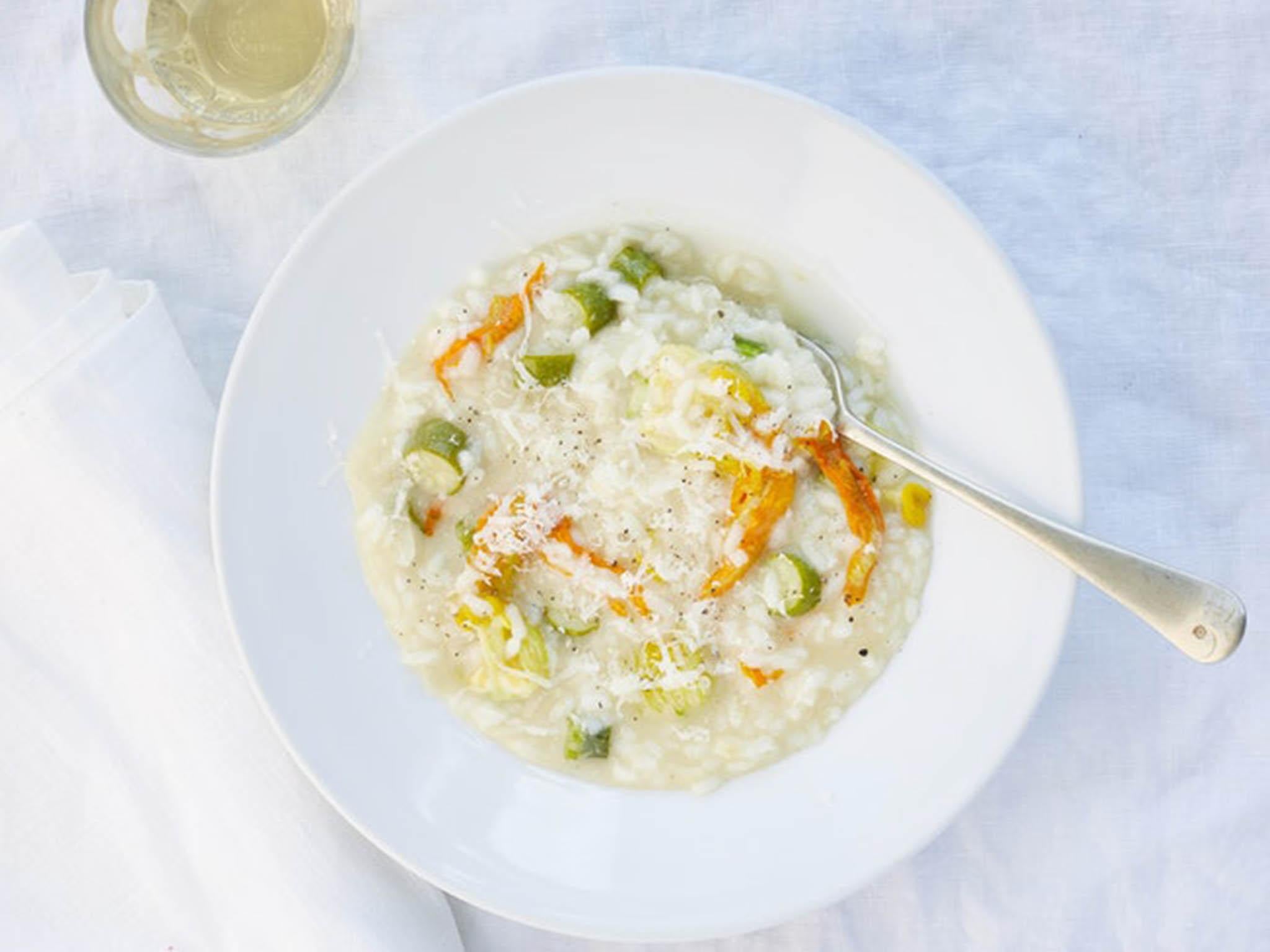 Lemon and courgette flower risotto
Serves 6 
Time: 40 mins
We'll tell you what's true. You can form your own view.
From
15p
€0.18
$0.18
USD 0.27
a day, more exclusives, analysis and extras.
1 onion, finely chopped
1 clove of garlic, finely chopped
100ml white wine
1.2l hot chicken stock (or veg)
6 baby courgettes with flowers
400g arborio risotto rice
Zest and juice of a lemon
1tbsp butter
40g parmesan
Sweat the onion in olive oil until soft, then add the garlic and cook for 30 seconds. Turn up the heat and add the white wine, then cook out for 30 seconds.
Remove the flowers from the courgettes and set aside. Slice the courgettes into 1cm rounds. Stir the courgette rounds and the risotto rice into the pan.
Have the stock in a separate pan on the heat and add it a ladle at a time to the rice, stirring constantly, until all the stock is absorbed and the rice is al dente.
Stir in the juice and zest of the lemon, butter and parmesan. Taste and season with salt and pepper.
Slice the courgette flowers in half vertically, then stir through the risotto and serve.
Recipe from Farmdrop.com