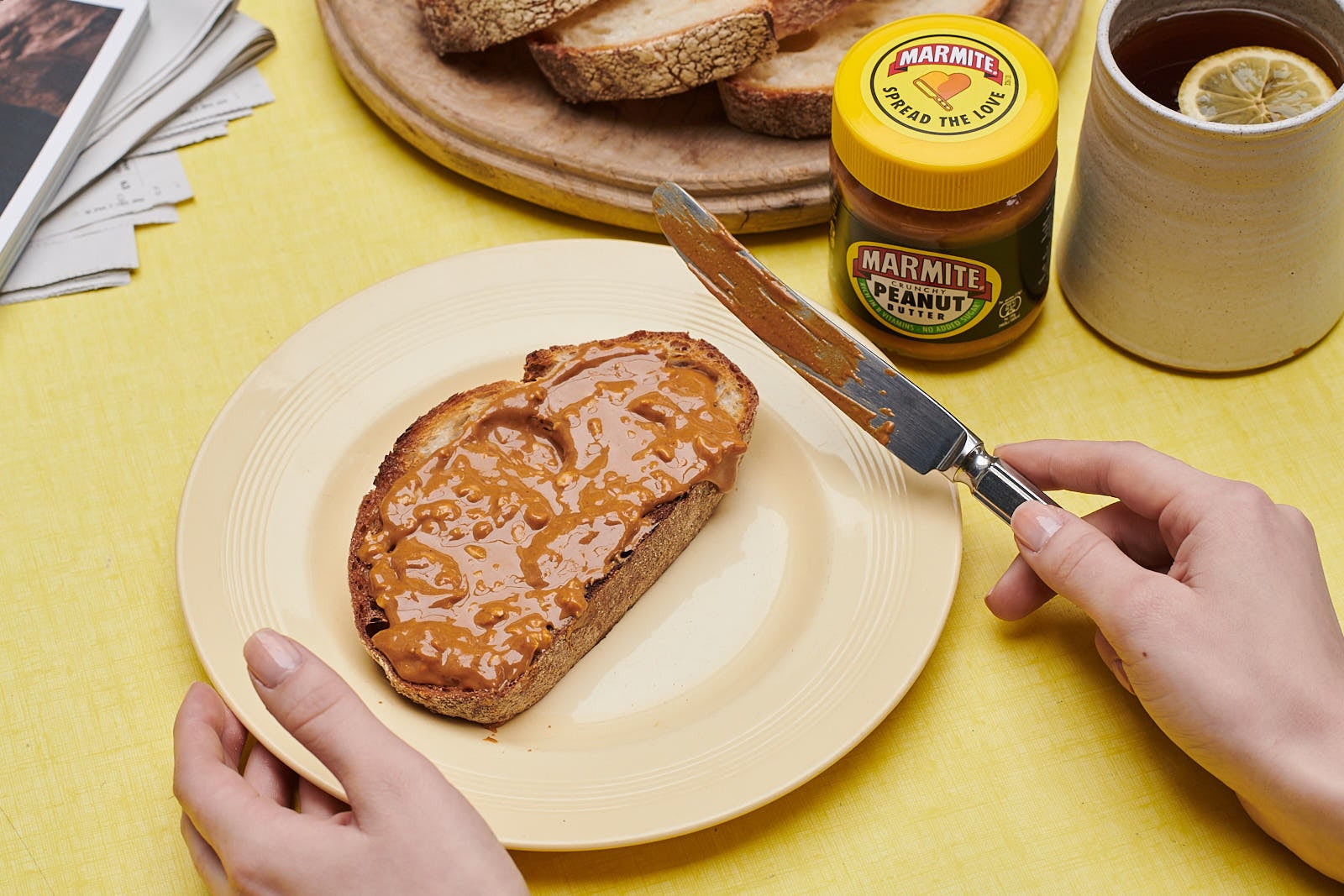 Fire up your toasters – and perhaps steel your stomach – for the latest spreadable innovation to hit UK supermarket shelves.
From 25 March, your breakfast routine may be making room for the curious invention that is Marmite Peanut Butter.​
The spread – unsurprisingly a combination of crunchy peanut butter and the yeasty taste of Marmite – is the first permanent product innovation since the love-it-or-hate-it brand was established in 1902.
We'll tell you what's true. You can form your own view.
From
15p
€0.18
$0.18
USD 0.27
a day, more exclusives, analysis and extras.
The company says the spread has been developed in response to "overwhelming demand" from shoppers.
"The British public asked, and we listened," says Camilla Williamson, brand manager at Marmite.
"We're delighted to bring the nation exactly what they've been craving with the creation of Marmite Peanut Butter."
Marmite lovers and haters alike quickly took to Twitter to share their thoughts on the concoction.
"This is more controversial than Brexit!!," commented one user.
"Peanut butter??? Is it true?? Come on?? I want an official announcement please? Is it in the shops now? I want it… I need it…," asked one enthusiast.
Another added: "MARMITE & PEANUT BUTTER IS MY FAVOURITE SPREAD COMBO!
"This… It's like you can read my mind."
The 225g jars, priced at £2.50, will be available to order online at Ocado from 25 March, before rolling out to all leading nationwide retailers from 7 April.
The news comes hours after Deliveroo announced it was teaming up with Heinz and a network of UK restaurants to bring back the Heinz Beanz Pizza.
The pizza was discontinued in 2003, much to the disappointment of beans fans – but will make its comeback from 29 March.